An Eye Opener of DNA Tests Done On Birds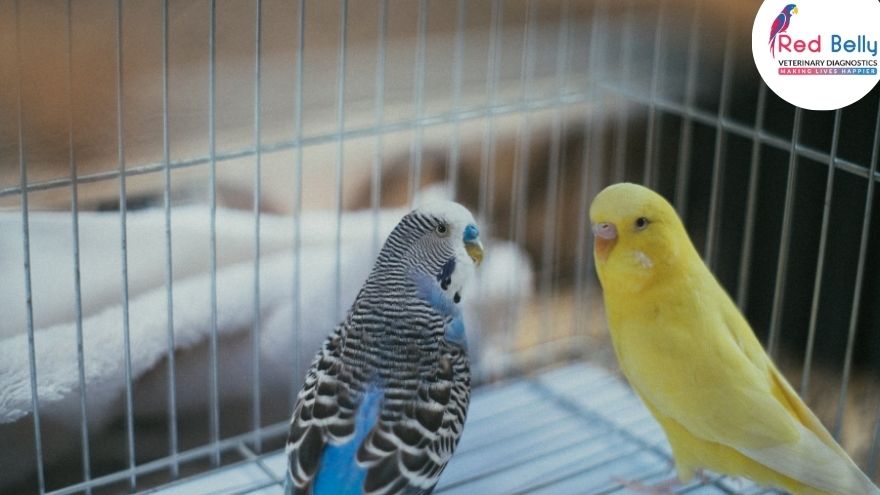 Were you earnest to know if your chirpy bird is a male or female? If you nod yes then a DNA test is here to satisfy your thirst. DNA tests may sound like watching a movie based on science fiction, but for bird lovers, it's not. A DNA test is one way of determining the gender of a bird. You can look at the physical and behavioral traits of a bird to know if it's a male or female. However, it's not always the best option and for some bird breeds. In such cases, the only way to determine a bird's gender is to get DNA sexing done. Here we will look at how a DNA test is performed on a bird to identify its sex. 
What is a DNA test done on a bird?

 
A DNA test done with a sample from a bird is the accurate and trusted non-surgical method that lets you identify if your bird is a male or female. The process involves the collection of samples from the bird's body to visualize the structure of chromosomal arrangements. DNA test uses PCR (Polymerase Chain Reaction) to know and understand the pattern of chromosomes. With accuracy rates greater than 99.9%, it is no surprise that this method of gender determination is the most reliable and quick option to know your birdie's gender.  
Samples

 

collected for DNA testing

:

 
A DNA test can be done with blood, feather or eggshell membrane samples that are equally reliable. Samples can be collected by plucking a few feathers from the bird's breast or by extracting a few drops of blood from the bird's body.  
How is bird DNA sexing done? 

 
In DNA sexing, the collected sample is subjected to PCR (Polymerase Chain Reaction) to detect the presence of male and female chromosomes in the bird's DNA. The ZW chromosome represents the female bird and the ZZ chromosome represents the male bird. Collected samples are subjected to multiple levels of testing to confirm the results thereby enhancing the accuracy of results. This test can be performed on birds of all breeds and ages and gives the result as quickly as within 48 to 72 hours. You can schedule an appointment online for sample collection and get the results through your email.   
Why is it important to get a bird DNA test? 

 
It is very important to know the gender of your birdie because it determines the type of care it needs. When you bring new birds home, you will want to give them the best care. Knowing the gender of your birdie makes it easier to understand the type of nutrition and care it needs. Male and female birds have different nutritional needs which makes knowing your birdie's gender a mandate. It also makes the process quick and simple for a veterinarian to provide the right treatment for your bird during health imbalances.  
What is the cost of a bird DNA test? 

 
Though the cost of a bird DNA test depends on the sample type, the general cost of the test ranges between 300 rupees to 700 rupees. The cost of the test may vary from one diagnostic center to the other and is generally dependent on the services offered. Make sure to check the price while making an online appointment. And, if the price is not mentioned, check with the staff regarding the same before scheduling an appointment. Once the samples are received at the laboratory, the test is conducted and the results are sent through the mail in 2 to 3 working days.  
We hope this blog post has helped you understand how to do a DNA test on a bird. If you have any other questions or concerns, please contact us. If you are looking for a diagnostic center to find out the gender of your birdie, give us a call. We have a DNA testing lab that can help you determine the gender of your bird. Red Belly Veterinary Diagnostic Center provides DNA sexing results as quickly as in 48 hours and also takes care of all your bird's needs. Our highly-experienced staff and quality services at affordable prices have made one of the best bird diagnostic centers in the town. Thank you for reading. We are always elated when one of our posts is able to provide useful information on a topic like this!